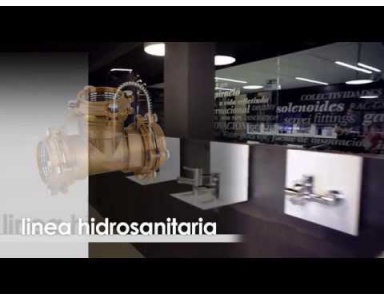 GENWEC BY GENEBRE
GENWEC designs, manufactures and distributes a wide range of products in the public washroom equipment sector, in stainless steel and other materials, combining quality and durability with the most current trends that the market demands.This results in complete solutions for the hygiene and comfort of the users, while strictly complying with the current certification standards.
We offer a complete range of products: hand dryers, hair dryers, paper dispensers, soap dispensers, washroom accessories, wastepaper bins, baby changing stations, stainless steel sanitary products, compact furniture, water dispensers, grab bars & technical mobility supports, eye washers & emergency showers, timed taps and insect killers.
GENEBRE GROUP
Success through the diversification of products, markets and clients
Genebre started its activity in 1981 in the market for fluid control valves, and later continued with the internationalization of subsidiaries in Europe, Asia and America. The company has maintained continuous growth over the years to become one of the world leaders in its sector.
As a result of this growth, in 2008 the Genebre Group holding was created, which currently counts on Hobby Flower, its Hydro-planters brand (acquired in 2012), and Genwec Washroom Equipment & Complements (created in 2014), specialized in public bathroom equipment. These new companies complement the Genebre Group's diversified portfolio, which enables them to be present in the Canal Contract.